Sierra Nevada Trip, 6/30-7/6
Day climb of Agassiz and a multi-day trip to Mt. Langley, Cottonwoods and Soldier Lakes
---
Long Lake from near Bishop Pass.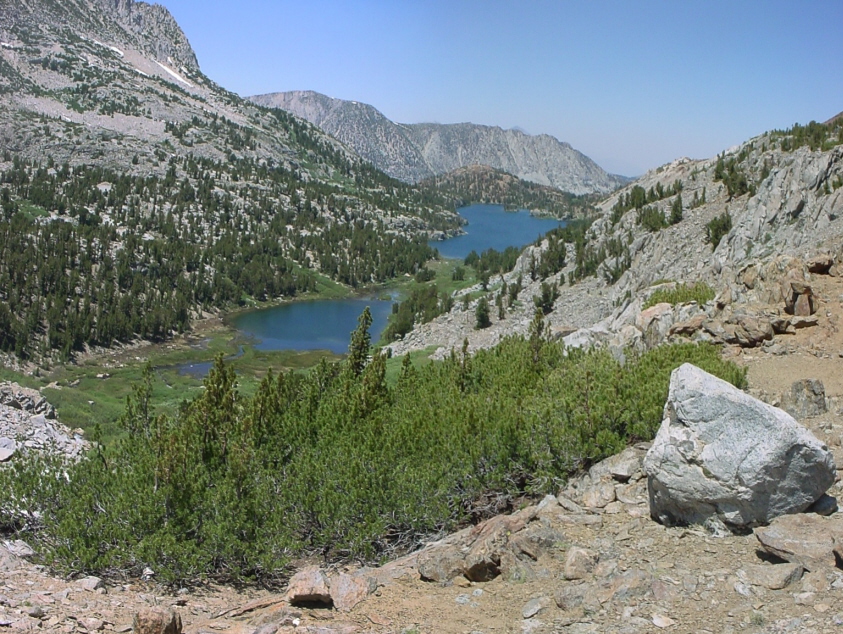 South-East slopes of Agassiz.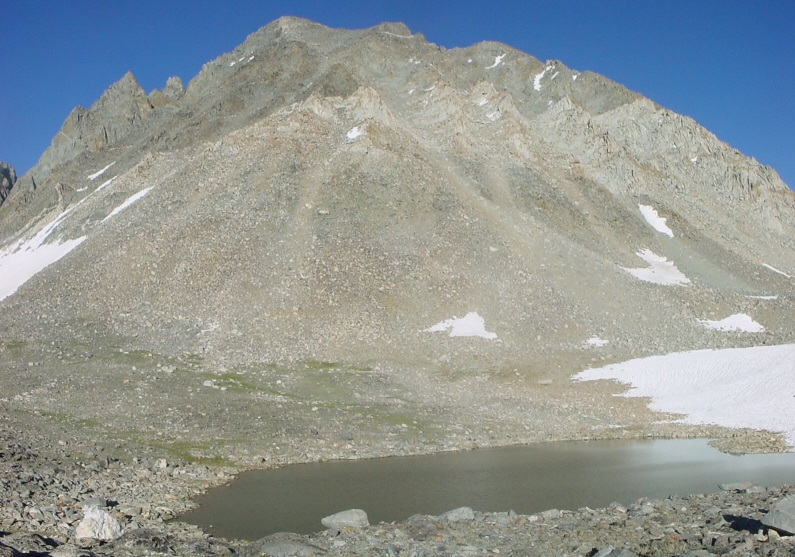 View from high on Agassiz.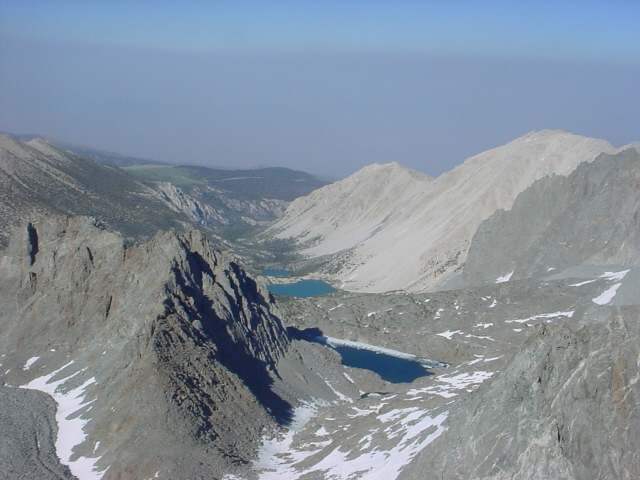 Summit of Agassiz. North Palisade in background.
The walls of North Palisade.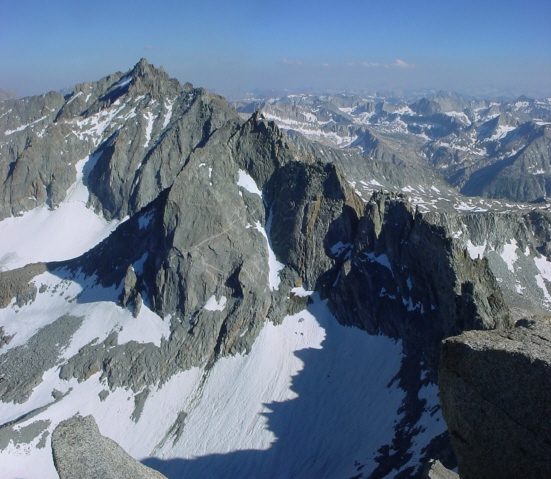 Mt. Sill and North Palisade.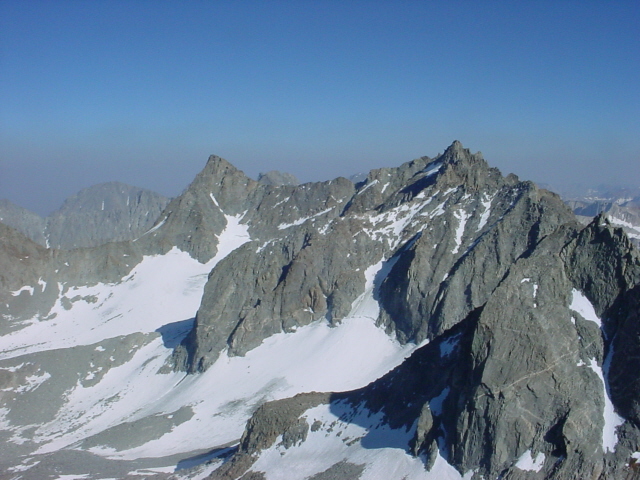 Mt. Langley from Cottonwoods Lakes area. Although this was on the approach, the mountain looked so inconspicious I didn't even notice it on the way in.
View from camp at High Lake.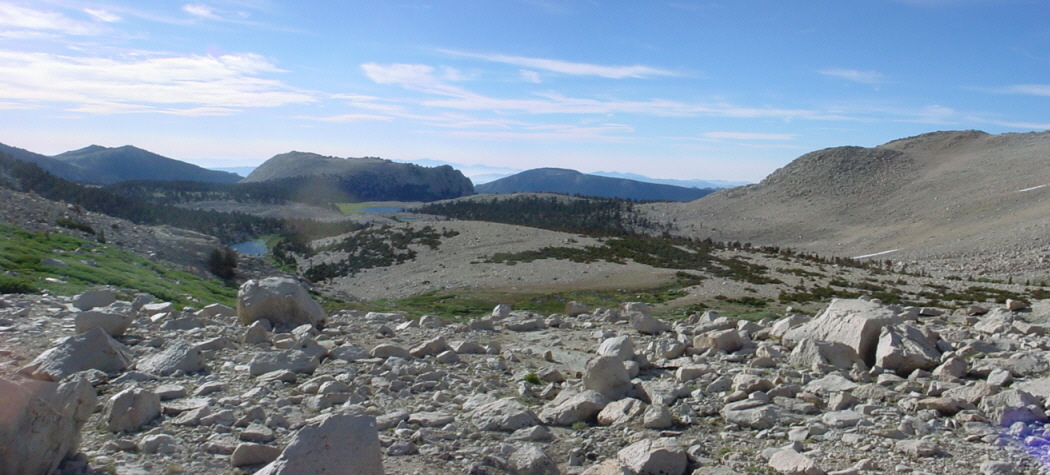 July 4th on summit of Mt. Langley. Mt. Whitney just behind me.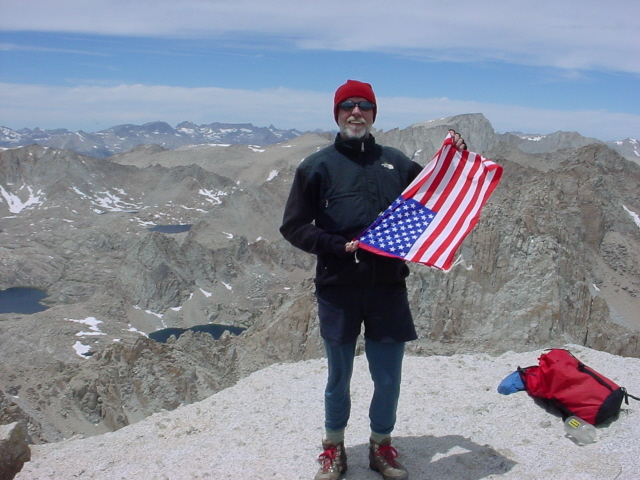 View East, towards Owens Lake.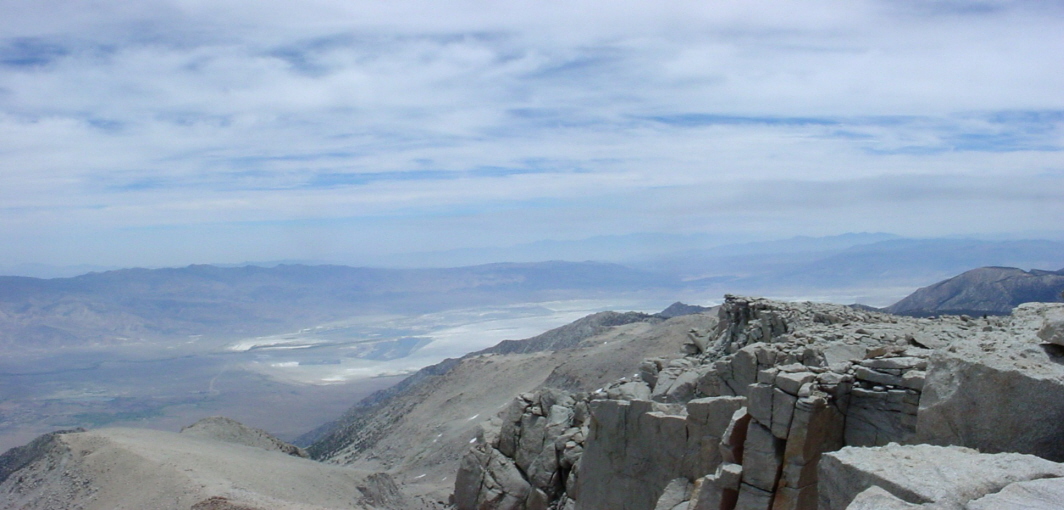 View South towards New Army Pass. Siberian Outpost is visible on the right. Once you get a view of it, it's clear enough why it's called that.

View west from the Langley summit.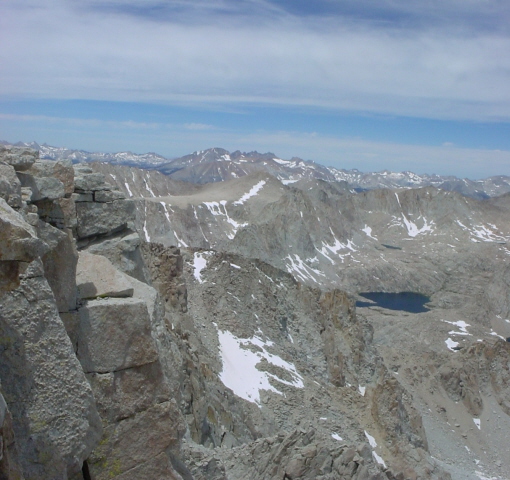 Hardy plant at 14,000'.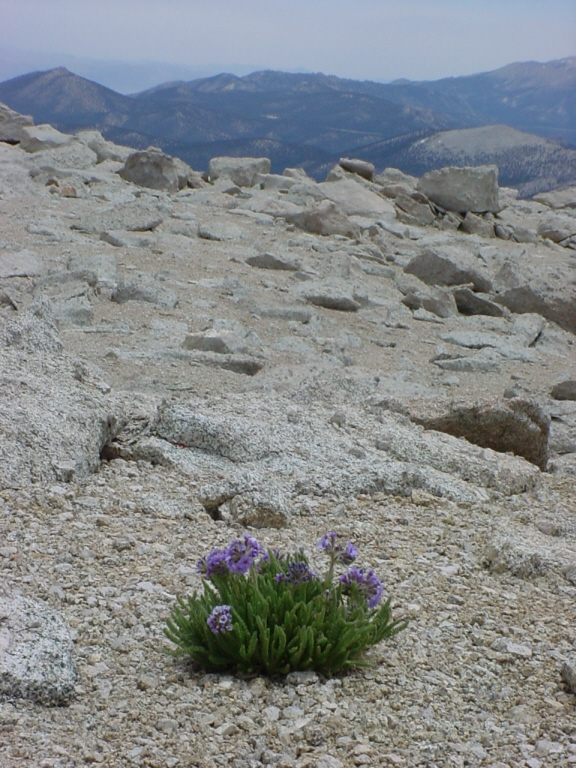 Another hardy plant.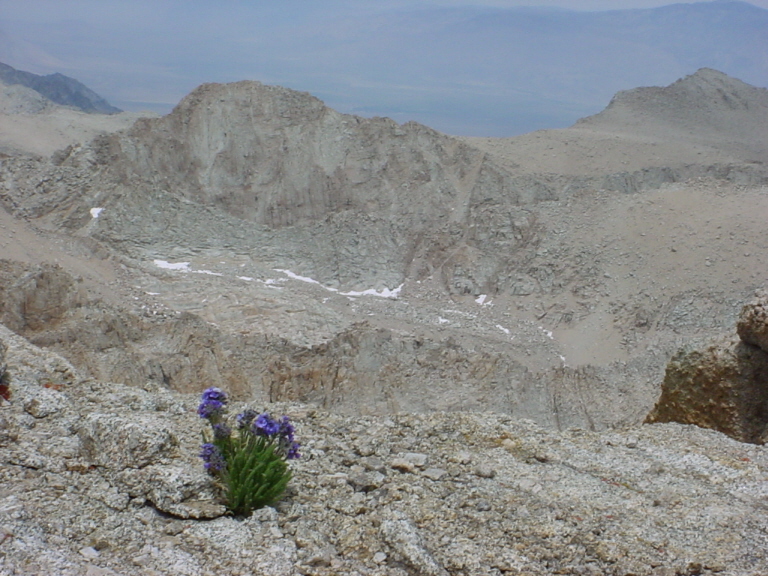 A funny, small lake high at the Western flank of Mt. Langley.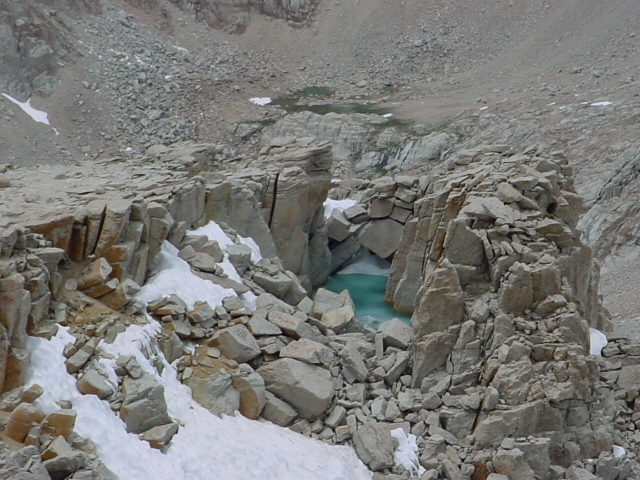 Soldier Lake. I had tried to find a way down to Tuttle Pass from Mt. Langley, but it was steep and exposed and I decided to go down to Soldier Lakes instead. Here were ducks, dragonflies and no mosquitoes.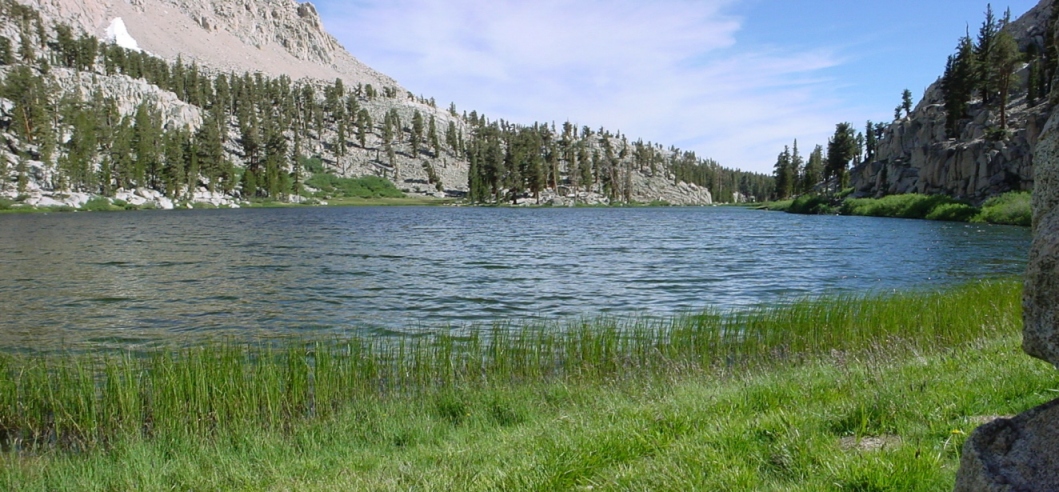 The featured article here is my trusted old hat, which blew off the steep Northern side of Mt. Langley. I will miss it.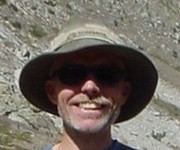 ---

Back to Henri Hein's page.